Our Services
Expertly weaving your business' personality into bespoke graphic, digital and web design, we offer services that cover branding projects, website development and printing.
We've been fortunate to work with some of these amazing companies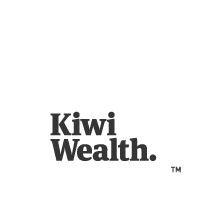 "I love working with Susan and Simone from Monsoon Creative. They're responsive, listen to my crazy ideas and deliver a high standard of work on time and to budget every time. Monsoon aren't just our designers, they work in partnership with us and are as committed as we are to producing great work for our customers. I can't recommend them enough to other organisations."

Bekki Pope

Marketing Manager, Kiwi Wealth
"Monsoon designed and built our website to meet our unique specifications and provided a professional, efficient and quality solution for us - a website that not only looks great but also functions really well for us and our customers. The design is the perfect balance of creativity and practicality.

The team are prompt and professional and always willing to find a solution to a new challenge; and our team always enjoy working with them and can trust that they'll complete our work both on time and to a high standard."

Hannah Peko-Fox

Commercial Manager, Easybuild Homes
"Monsoon Creative are incredibly competent website designers and made the process very easy for me. They have done everything that I needed for the website functionality including the online store and social media platforms."

Pauline Downie

Owner, KOS
"We were thrilled to be able to work with Monsoon Creative after admiring their work and seeking them out specifically for the development and design of our website.
Not only were they able to understand our brand, online needs and vision, Monsoon was able to translate their understanding of these into a comprehensive website which not only met our functionality requirements but excelled in design and visual appeal. Monsoon Creative has the ability to ask the right questions, and probe for clarification where needed which led to a seamless development and production, of which the final product exceeded all expectations."

Shelly Robinson

Co-Owner, Pipi Parties
Does your business' branding need an update?
We deliver masterful design, with genuine customer service. Every time.
START YOUR PROJECT